Shopping Basket
Your Basket is Empty
There was an error with PayPal
Click here to try again
Thank you for your business!
You should receive an order confirmation from Paypal shortly.
Exit Shopping Basket
Prospect Preschool Academy
We specialize in the care and education of Infants through Pre-K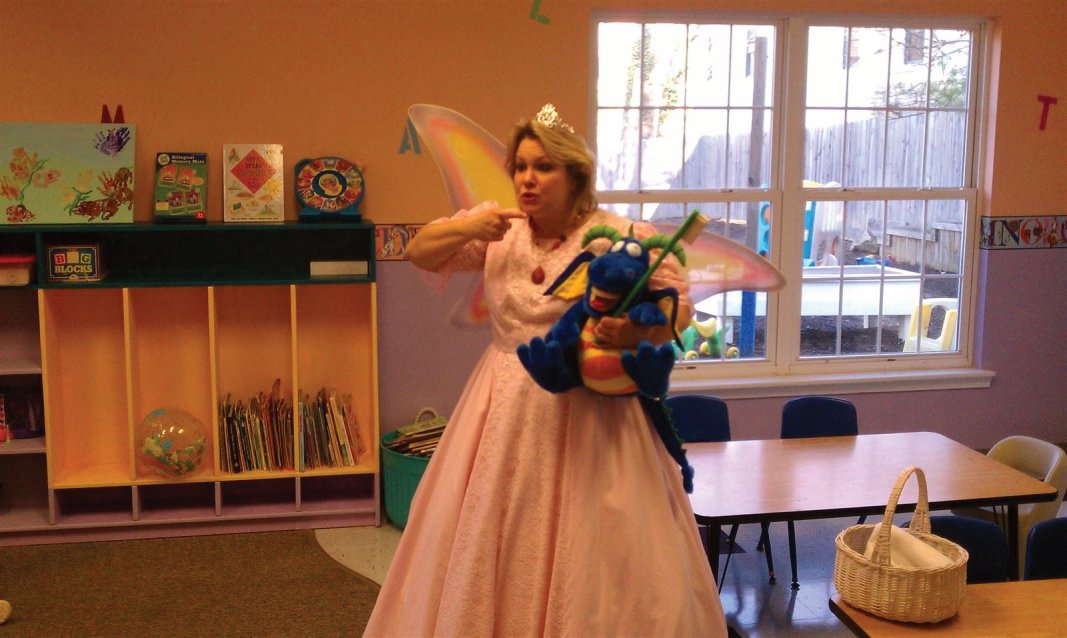 This has been a fun and wild week here at the Preschool!!  With the warmer weather, our kiddos have enjoyed the sun and playground immensely.  We will be remulching shortly but are waiting until the reliable rain showers of April are passed.  On Wednesday, in addition to our excellent soccer coach coming, we had a surprise visit from the Tooth Fairy.  She brilliantly explained the benefits of proper brushing and gave the children a goodie bag of toothbrushes, timers, etc. 
This afternoon Amy, Cheryl, George, and I will participate in the close to finalize our partnership in the preschool.  Although the process was lengthy, the satisfaction I get when I see your children's smiling faces, their ability do simple math functions, and the beginning stages of word identification insures me that it was well worth it.  The pool of talent your children bring to our Preschool is admirable and be rest assured that we will do all that we can to foster and nurture even more.  I want to invite all of you to share in this blogging experience and community.  We all have your child's best interest in mind and any comments you may have either here, or directly to us, would be greatly appreciated.  Today is the start of a new day for my family, and we thank you graciously for welcoming us so warmly into your school.
Shishir
To Our Dear Parents,
                As you can see there are a number of changes here at the Preschool.   In addition to the curriculum changes and renewed commitment to your child's education and development, we are starting both a drama area for all and a summer camp program for kiddos up to the third grade. 
                With the change in temperatures this week, we are all thinking about Spring and the fun times ahead in warmer weather.  Spring is also a time for dusting off the old and bringing in the new.  While you are doing your Spring Cleaning this year, if you come across any of the items below and no longer need them, please keep us in mind.  Your child will benefit from these items and utilizing the parent community for Preschool needs will help keep costs down.    Again, thanks so much for your continued support of the Preschool and your child's well-being.
For the Drama Centers:
Scarves, Ties, Capes, Crowns, Gloves, Hats, Mirrors (Hand Held), Old Jewelry, Telephones
For the Summer Camps:
Love Seat, TV, Laptops, Games for 5-10 year olds, Puzzles, Wii Games/Console
For Everyday use:
Cooking utensils: Plastic measuring spoons and measuring cups (for math class), small pans, soup ladles, spatulas
Thanks so much and we'll see you on the playground soon!!
Write your post here.
Welcome and Happy New Year!!  If you are reading this, then you know that Prospect Preschool Academy is in the process of brand new and exciting changes.  Our Language Arts, Math, and Science curriculum is amongst the strongest in the Louisville and Prospect areas.  The knowledge and energy our teachers bring your children is palpable, and regardless if it is snowing or just plain cold, their hearts and minds are filled with warmth. 
I briefly want to thank Cheryl and George for making the preschool what it is today.  Amy and I look forward to working closely with you to continue the strong traditions of Prospect's finest preschool. 
Over the next few months you will continue to see more changes as we move into the new decade.  We will be rolling out a new referral program as well as upgrading our facilities with new paint, new games, and new adventures.  Our technologies will improve as will our exceptional customer service.  Remember:  you and your children are always first on our minds.  Please come in and say "hi" to Cheryl, Amy, and me as we continue to strive to be the best preschool academically, socially, and emotionally for your children.  Take care, and we hope to see you soon!!
/